Stabling and training of sport horses
Campus Master Horse Club is focused on housing and training sport horses, especially jumping, dressage and recreational sports.
Master Horse Club
Master Horse Club focuses on housing and training sport horses with a focus on jumping and dressage, cared after by a team of professional caregivers. Horses are stabled in the barn, The spacious 40 indoor stalls. There is also dipozici 5 outdoor boxes for short-term rental for visitors, arriving to spend a holiday or train your horse. Horses can use the pastures and paddocks with a total area of ​​7 ha. The horses can work on two outdoor riding halls. Equestrian has a size of 40 x 80 m and dressage Riding School 20 x 60 m. Both have sand surface and geotextile. The complex also includes facilities covered hall 30 x 70 m, also with a sand surface and a geotextile jízdárna lighted circular with a diameter of 16 m with a sand surface.


Boxy
40 spacious inner boxes
5 outdoor boxes for the needs camps or visitors

litter
Quality bedding from straw, dust-free shavings or sawdust, which is held every day.
All cabins are equipped with a rubber grid.

Feeding
Horses are fed 3 times a day and have ensured a constant supply of fresh water. ration, the quantity and composition are individually tailored to the needs of horses, always after a previous agreement with the owner.
Still
There is also in the area covered hall with quality and geotextile sand surface of 30 x 70 m.
The hall is automatically irrigated.
outdoor riding
There are also 2 outdoor arena: parkur 40 x 80 m and dressage of size 60 x 20 m with a sand surface quality and geotextiles.
Arena is regularly maintained machine

housing
We offer year-round stabling in a modern complex located in the beautiful countryside.
Horses provide professional care associated with constant supervision.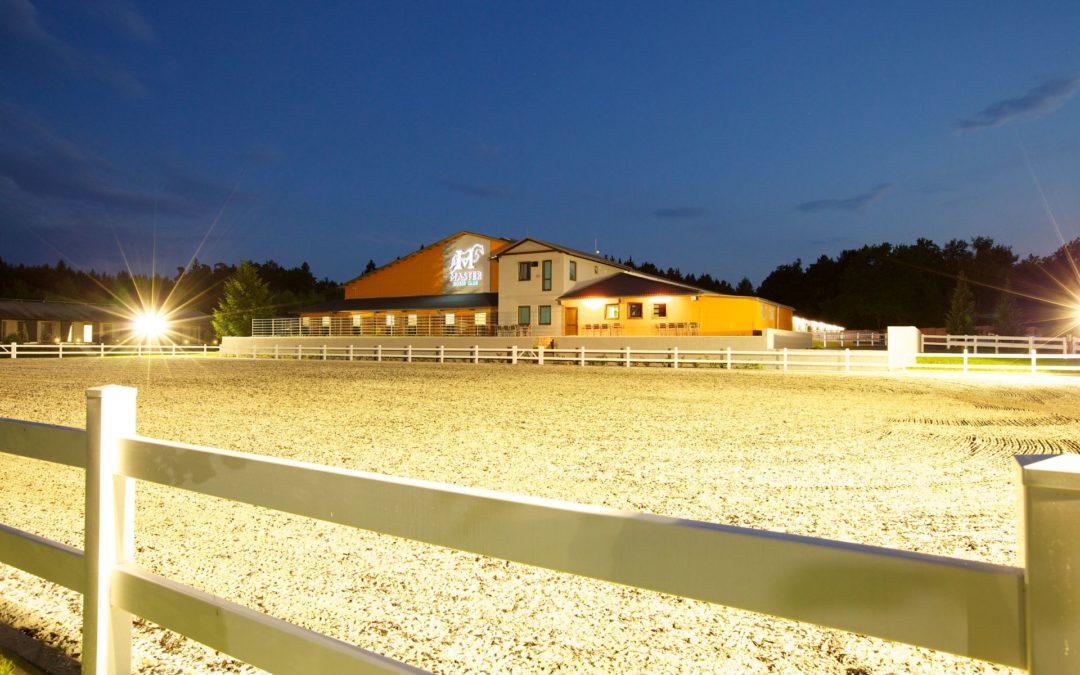 We are looking for a capable worker for the riding area, physically fit, manually skilled, with relation to technology. The condition is a group C driver's license - lorries. If you are interested, call tel.: 602 256 246.